It's often said that bull markets climb a "wall of worry". Despite investor tendencies to wring our hands and discount every imaginable issue into stock prices, markets tend to shrug off short-term noise, after all, that's what most of the "worry" is, and trend generally higher. (This corollary is a close cousin to Keynes' oftrepeated quip that markets can stay irrational longer than one can remain solvent.) In this letter, we'll discuss a few of today's worries and offer our take on them. Some of these fall under the category of 'problems for another day, but for others, that day may be soon approaching. First, however, let's give this discussion some context. Does anyone really want to bet against this chart?
Inflation would appear to be the latest entry on the worry list. Despite Fed Chair Powell's insistence that today's rising prices are transitory, and likely short-lived, it's tough not to feel the impact of $4+ gasoline, soaring home prices (the S&P CoreLogic CS 20-City home price index has risen +20% from a year ago!), and rising food costs (bought any milk or steak lately?). Not to mention the rising cost of labor, with $15+ minimum wage all but set in stone. We doubt these labor costs will be rolled back anytime soon (which is probably a good thing). The nature of today's price increases, the product of a global pandemic, supply chain issues, federal stimulus, and historically loose monetary policy by the US Federal Reserve, may indeed prove anything but transitory, and this is not yet reflected in asset prices.
Further, historical parallels are being made with 1970's style "stagflation", as pandemic induced supply shocks result in slowing growth and surging prices. The ultimate outcome is neither clear nor decided at this point. It truly is a period of unprecedented events and challenges on numerous levels. While stagflation isn't our base case, we do feel today's inflationary pressures will be with us for some time. Equities, short-term bonds, and commodities are all reasonable assets to hedge inflation. Moreover, if our inflation outlook is wrong, these assets should perform well regardless.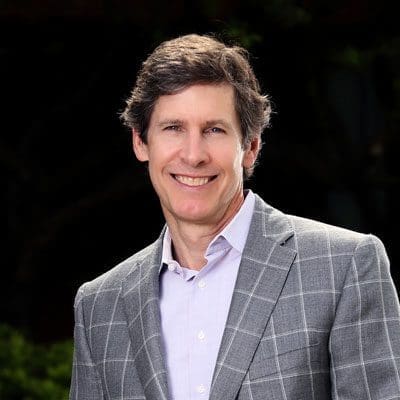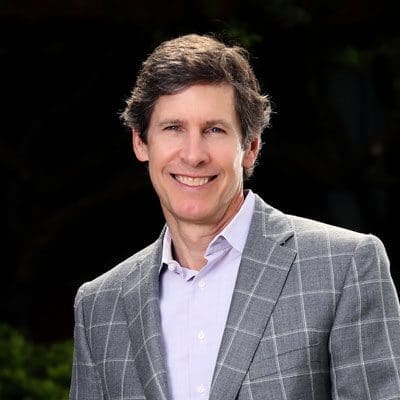 Larry Whistler, CFA
President
Larry joined Nottingham in 2006 and heads the Investment Policy Committee, along with portfolio and relationship management responsibilities. He brings over 32 years of investment experience to the team. Prior to joining Nottingham in 2006, Larry worked as an independent RIA for two years and, before that, spent a decade as a bond trader for Merrill Lynch Capital Markets in Los Angeles and New York City.
Nottingham Advisors offers both institutional and individual clients experience, sophistication, and professionalism when helping them achieve their goals. With over 40 years of serving Western New York and clients in more than 30 states, Nottingham tailors each solution to fit the specific needs of each client.
For more information about Nottingham's offerings, visit www.nottinghamadvisors.com or call 716-633-3800.
Nottingham Advisors, LLC ("Nottingham") is an SEC registered investment adviser located in Amherst, New York. Registration does not imply a certain level of skill or training. Nottingham and its representatives are in compliance with the current registration and notice filing requirements imposed upon SEC registered investment advisers by those states in which Nottingham maintains clients. Nottingham may only transact business in those states in which it is registered, notice filed, or qualifies for an exemption or exclusion from registration or notice filing requirements. For information pertaining to the registration status of Nottingham, please contact Nottingham or refer to the Investment Advisor Public Disclosure Website (www.adviserinfo.sec.gov). Any subsequent, direct communication by Nottingham with a prospective client shall be conducted by a representative that is either registered or qualifies for an exemption or exclusion from registration in the state where the prospective client resides.
This newsletter is limited to the dissemination of general information pertaining to Nottingham's investment advisory services. As such nothing herein should be construed as the provision of personalized investment advice. The information contained herein is based upon certain assumptions, theories and principles that do not completely or accurately reflect your specific circumstances. Information presented herein is subject to change without notice and should not be considered as a solicitation to buy or sell any security. Adhering to the assumptions, theories and principles serving the basis for the information contained herein should not be interpreted to provide a guarantee of future performance or a guarantee of achieving overall financial objectives. As investment returns, inflation, taxes and other economic conditions vary, your actual results may vary significantly. Furthermore, this newsletter contains certain forward-looking statements that indicate future possibilities. Due to known and unknown risks, other uncertainties and factors, actual results may differ materially from the expectations portrayed in such forward-looking statements. Readers are cautioned not to place undue reliance on forward-looking statements, which speak only as of their dates. As such, there is no guarantee that the views and opinions expressed in this article will come to pass. This newsletter should not be construed to limit or otherwise restrict Nottingham's investment decisions.
This newsletter contains information derived from third party sources. Although we believe these third party sources to be reliable, we make no representations as to the accuracy or completeness of any information prepared by any unaffiliated third party incorporated herein, and take no responsibility therefore. Some portions of this newsletter include the use of charts or graphs. These are intended as visual aids only, and in no way should any client or prospective client interpret these visual aids as a method by which investment decisions should be made. We have provided performance results of certain market indices for illustrative purposes only as it is not possible to directly invest in an index. Indices are unmanaged, hypothetical vehicles that serve as market indicators and do not account for the deduction of management fees or transaction costs generally associated with investable products, which otherwise have the effect of reducing the performance of an actual investment portfolio. It should not be assumed that your account performance or the volatility of any securities held in your account will correspond directly to any benchmark index. A description of each index is available from us upon request.
Investing in the stock market involves gains and losses and may not be suitable for all investors. Past performance is no guarantee of future results.
For additional information about Nottingham, including fees and services, send for our Disclosure Brochure, Part 2A or Wrap Brochure, Part 2A Appendix 1 of our Form ADV using the contact information herein.